Submitted by palasthotel on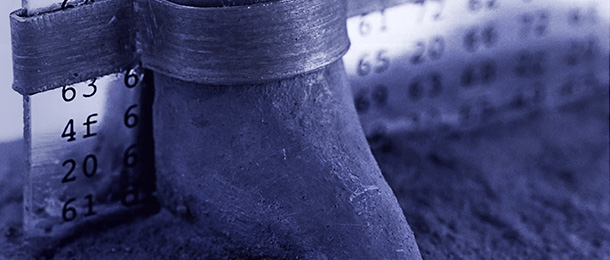 Read about our winners 2020. The video of the gala is available with kind support from media.ccc.de. The video player can be switched to the English audio track via the cogwheel button (at the bottom of the player, second button to the right).
What are the BigBrotherAwards?
The BigBrotherAwards are "negative" or "anti" awards to companies, institutions and persons who act in a prominent and sustained way to invade people's privacy or malhandle (personal) data. By highlighting individual stories that were researched in detail, we bring the relevant issues onto the political agenda and become a clear voice in the German privacy movement. Starting in the United Kingdom in 1998, these awards have now been presented in 19 countries – the full list of award dates can be found on the international Big Brother Awards site.
The German BigBrotherAwards are organised by Digitalcourage in Bielefeld and were first presented in 2000. A gala is held every year, publicising a handful of winners in various categories.
The "Awardees" section in the menu above leads to details on all past and present awards, from about 2003 onwards most of the content has been translated into English – in many cases we can offer full translations of award speeches which in some cases carry additional information for a non-German audience not familiar with certain details. The "Press" menu contains information on the venue and other material. The "About us" section has more background, and "Support" links to resources for participation and donation (these are in German).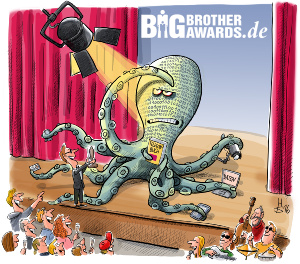 About BigBrotherAwards
The BigBrotherAwards highlight privacy and data protection offenders in business and politics, they have consequently been called "Oscars for data leeches" by the French paper Le Monde. BigBrotherAwards are an international project. 19 countries have so far given these awards for dubious practices.
The German awards are organised and held by ► Digitalcourage. Among the co-organisers are the German Association for Data Protection (Deutsche Vereinigung für Datenschutz, DVD), International League for Human Rights and the Chaos Computer Club.